Diamond Eden Ring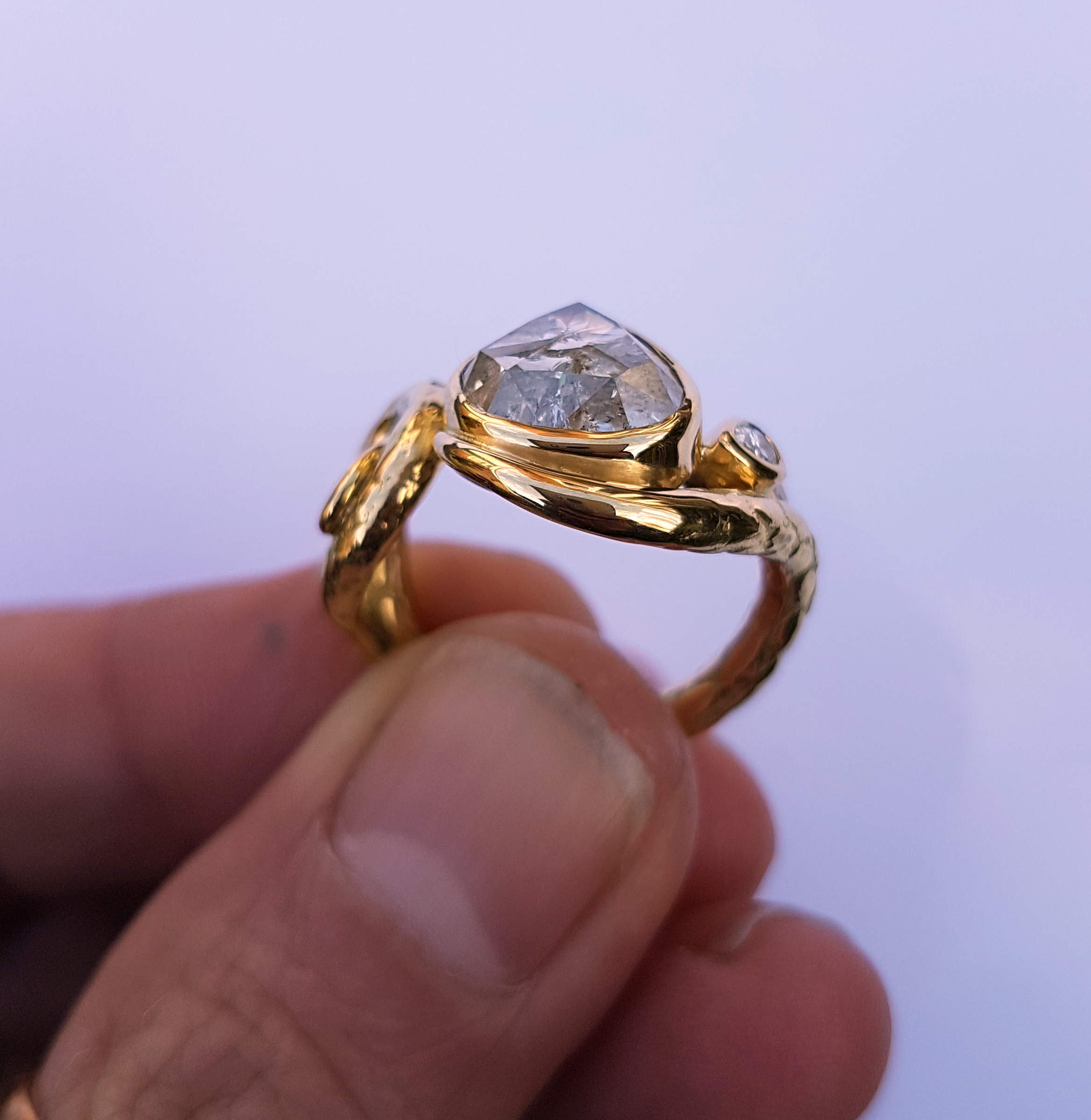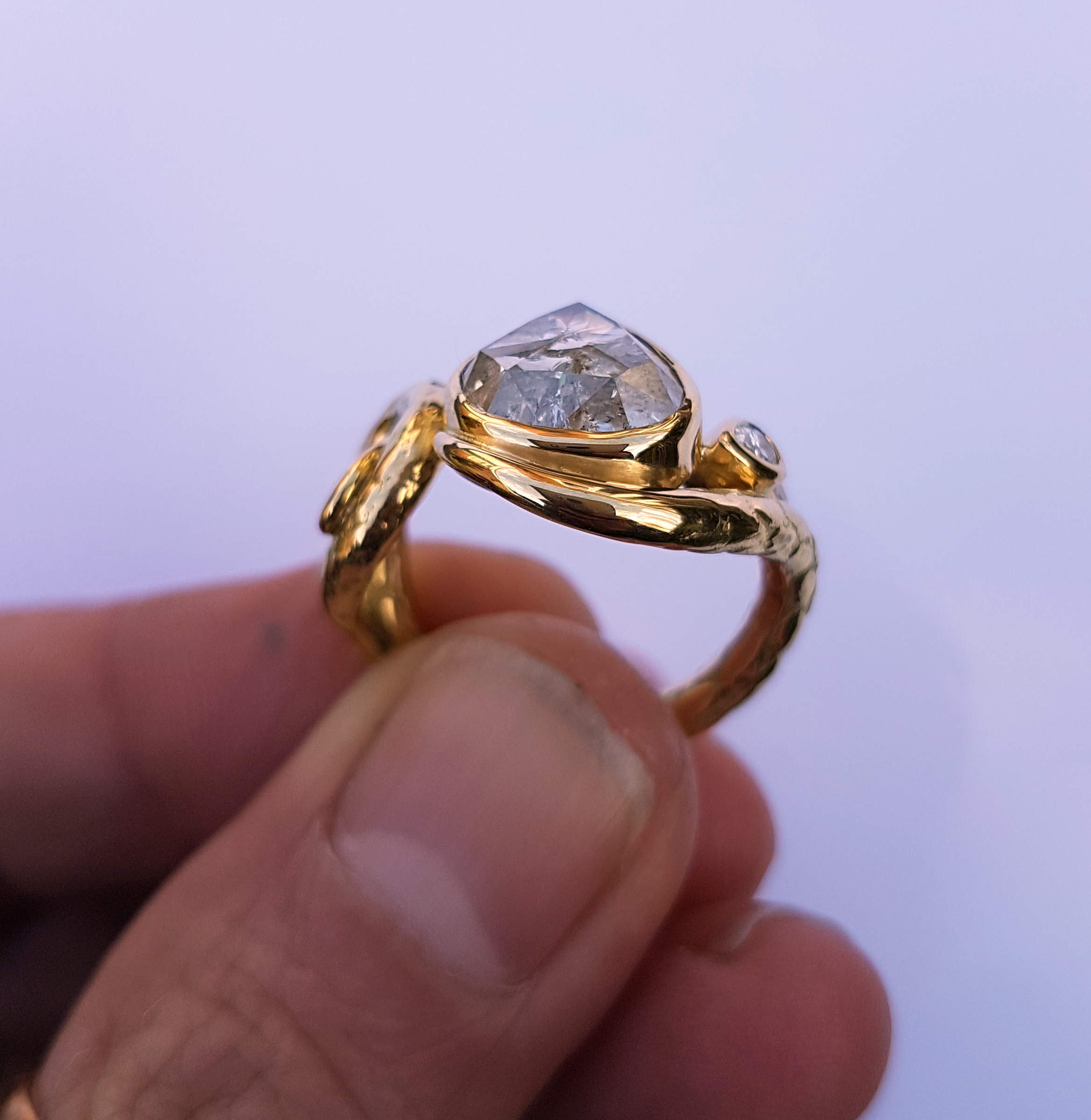 Diamond Eden Ring
Click here to see a video of the Diamond Eden Ring.
The diamond featured in this Eden ring is an impressive 2.55ct rose cut (11.5mm x 10mm) and is full of character. Entwined in 18ct yellow gold and paired with 2 accent diamonds, this Eden piece really is unique.
Currently a UK size N 1/2. As this ring is designed as an 'open' band, whereby the looped side of the ring is not attached to the stone, there is flexibility for enlargement of up to 3 full sizes without compromising the design. IF ORDERED IN ITS CURRENT SIZE, THIS RING WILL BE DISPATCHED WITHIN 2 WEEKS. FOR RE-SIZING, DISPATCH WILL BE UP TO 4 WEEKS. Hallmarked by the London Assay office.
Payment plans:
Fran now offers payment plans for any item of jewellery on the website to make your purchase that little bit easier. Fran requests a 50% upfront deposit. The remaining balance can then be paid in instalments over an agreed period of time (no holds or reservations can be made until deposits are paid). Once full payment is complete, your item of jewellery can be shipped out to you worldwide. Click here for more information or to set up a payment plan with Fran, click the button below: